The Best Storage Solutions for pH Sensors
Free content from pHionics Inc.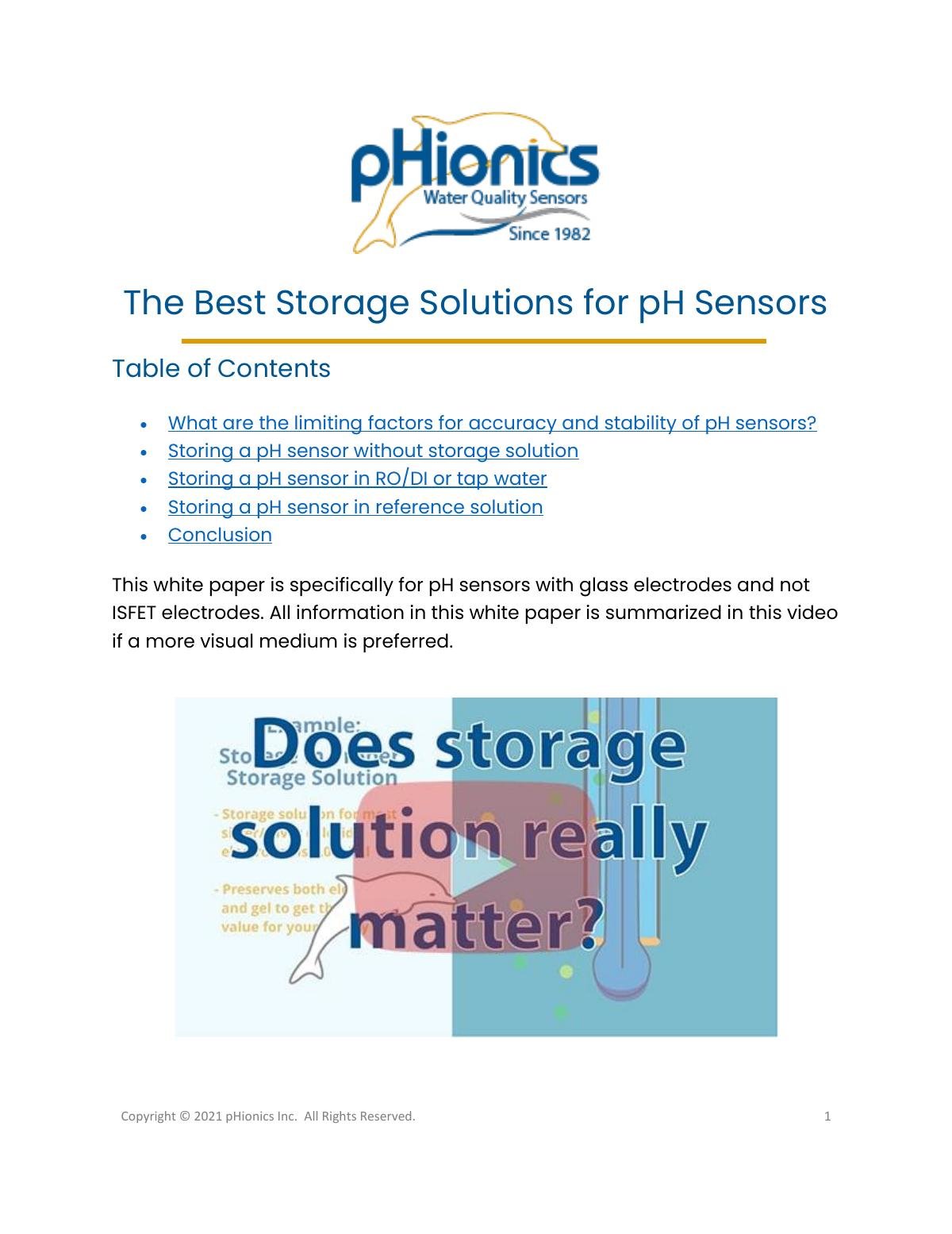 Put simply, the purpose of storage is to protect the accuracy and stability of a sensor until it gets used. Without the right storage solution. you may not receive the full value out of your pH sensors. This guide explains how various storage methods affect your sensors and what the best method is.